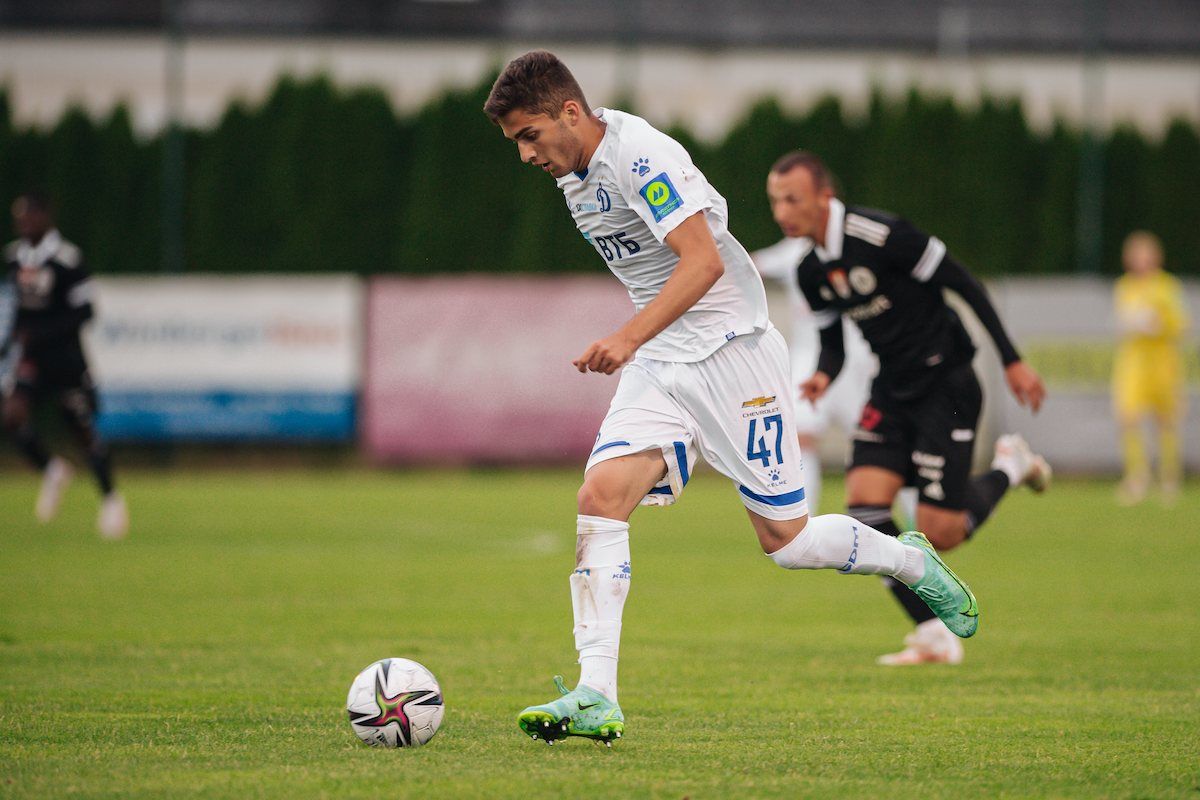 The central midfielder of the White-Blues commented on the friendly match against Dynamo Ceske Budejovice from Czech Republic (4:0).
— Arsen, congratulations on your first goal during the pre-season. Tell us how you executed this free kick.
— Thank you! I executed it in the usual manner, over the wall, as I was taught, as I can.
— No one was allowed to approach the ball.
— No one asked (laughs). I usually execute free kicks after Foma (Daniil Fomin – editorial team remark). He wasn't on the pitch today, so I did it.
— Should Fomin be nervous, because Dynamo have such a free kick performer during the pre-season?
— No, we will share free kicks' execution with Foma. He also performs well, so we will somehow share.
— Last season, he hit the post, then the crossbar, and you immediately came up and sent the ball into the top corner.
— Maybe I got a little luck today. And so, as I planned, I sent it over the wall. Nothing special.
— Today Dynamo played well. You acted quickly on the pitch. Did you enjoy the match?
— From match to match we are improving our physical abilities and tactical skills. In addition, the opponent allowed us to play. That's why we enjoyed today's match.