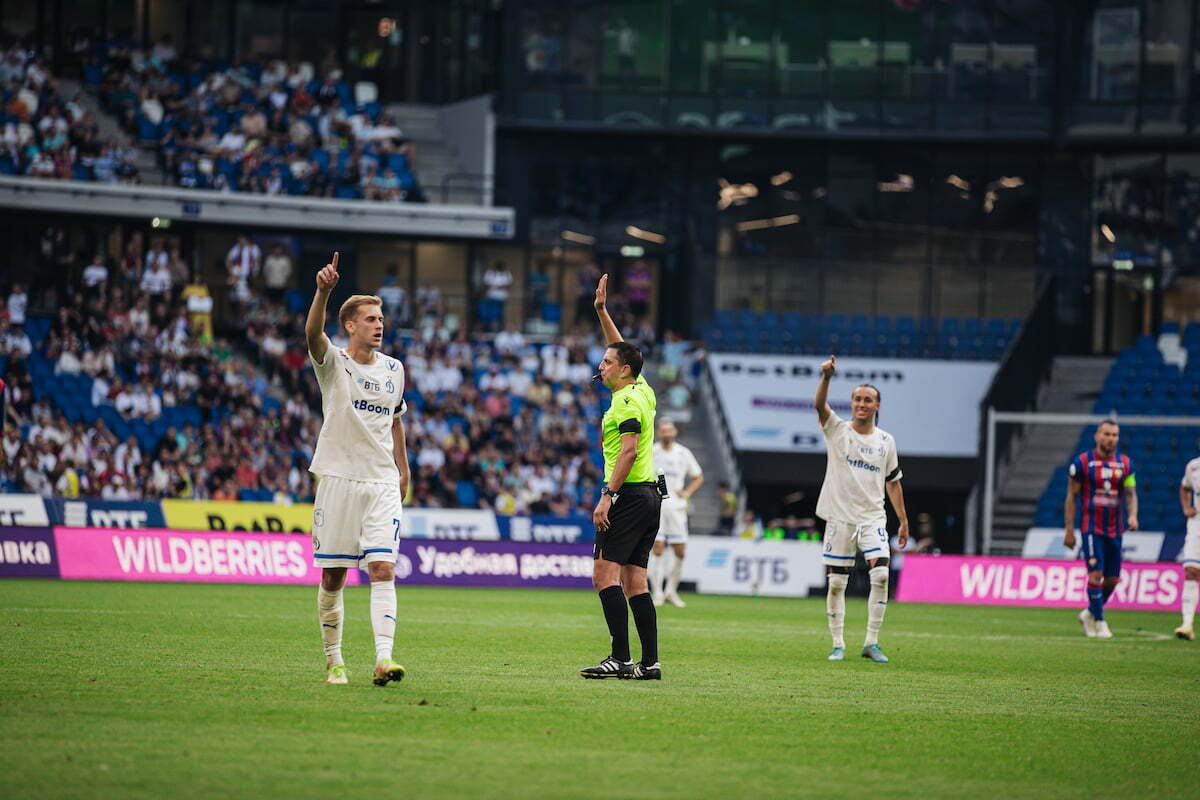 Dynamo central midfielder Daniil Fomin told about a comeback win over CSKA (2:1) and his play with Diego Laxalt in the midfield.
— Marcel spoke about the psychological problems at the season start. After four consecutive wins, is it possible to say that they have been overcome?
— I didn't really see that we had them. It is very important to defeat good opponents. We have to move forward step by step and improve our play.
— Since the beginning of the season, you have a new teammate in the midfield. Have you already found a complete understanding with Diego?
— Yes, we have a great understanding. Diego is showing super football now, it's very nice to play with him. He clears everything and does a lot of work.
— How did you decide with Smolov who would execute a penalty?
— I nodded to him, and he said he was ready. We can execute penalties in turns or according to the situation. The main thing is that he scored and we won the derby.
— The second half turned out to be more solid than the first one. What did Marcel say during the break?
— At half-time, he asked us to take our time, add more possession, improve the last pass and hit the goal more. In general, everything went well.