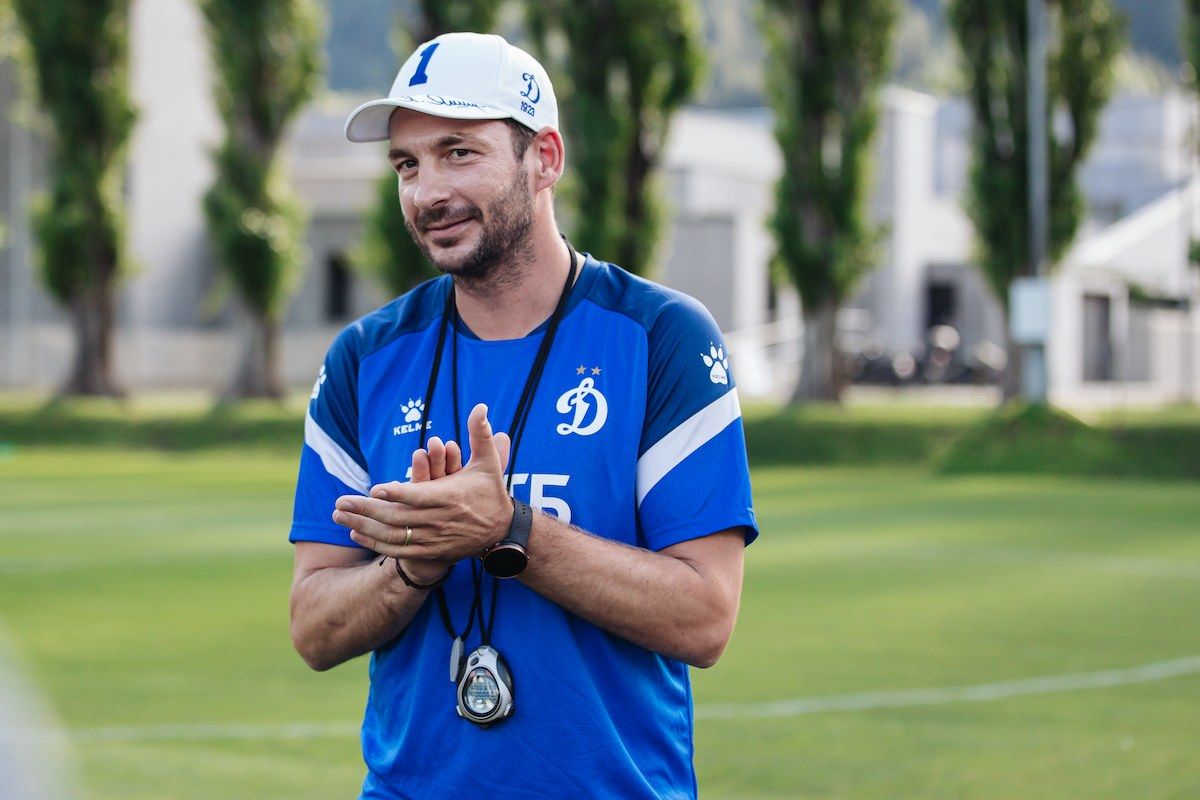 Dynamo Head Coach Sandro Schwarz summed up the pre-season training camps, evaluated the team form and the newcomers of the club.
— Sandro, you held your first complete pre-season training camps with Dynamo. Are you satisfied with the work that the team did?
— We were focused on physical training at the first Austrian camp. We needed to do the groundwork for the upcoming season. I think we managed to do it. At the second training camp, we were focused on playing and tactical schemes. We played enough friendly matches to hone everything that we learnt in training. I am glad that we ended the training camp with a win and left Austria in a positive mood.
— Was it possible to bring all footballers to a common form, given that some players joined the team during the training camp?
— Our internationals received individual programs. They followed the plan before they joined the team. It is still difficult to talk about the same level of physical form, but the guys are on the right track. They will still get in shape in the training process, and over time they will all reach the same level.
— Several new players joined the team. Do they correspond to your game principles and your philosophy?
— We initially wanted to increase the competition and the team level. Balbuena and Laxalt will strengthen the team. Young players from the Academy – Galkin and Gladyshev – made a step forward in their development. Sazonov is also a young and promising football player who needs to get more playing practice.
— How do you assess the readiness of Galkin and Gladyshev to train and, perhaps, play in the first team?
— They showed themselves quite well at camps. The guys demonstrate a high level of physical form and are ready to absorb our game ideas. They made some progress, but young players still need time to meet all the requirements, team pace and game model. We need to be patient and wait when they become mature and ready to join the first team permanently.
— Three Spanish-speaking defenders entered the starting line-up in the final friendly. Did you select players who speak the same language especially in defense?
— We did not have a goal to strengthen the defensive line by Spanish-speaking players. Of course, this is a plus for them. It is a great advantage for Balbuena and Laxalt that Varela already played in the team. He knows our rules and requirements. I think this will help them adapt faster and absorb all our game schemes.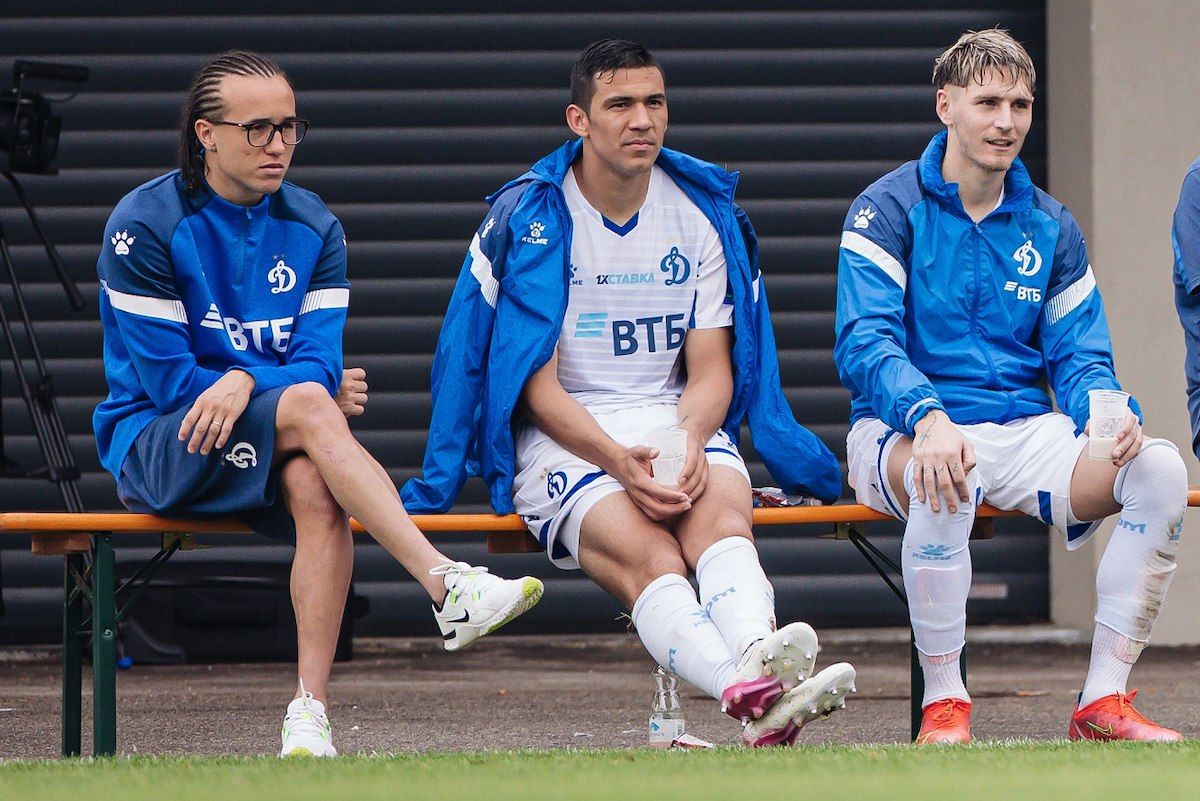 Diego Laxalt, Fabián Balbuena and Guillermo Varela
«Tyukavin made an evident progress»
— Alexander Kutitsky played a lot of matches as a defensive midfielder, although he acted as a right-back in the winter. Do you see him exactly in the position of the defensive midfielder?
— Kutitsky is a versatile player who can be effective in different positions. It's his big advantage. He has high football intelligence. He looked good in this position at the training camp.
— Could he become a good substitute for Nicola Moro?
— We should see how Kutitsky will show himself in this position in official matches, where there will be even more serious competition. He is a young player, and he needs time. I am satisfied with his current readiness and the level of play.
— Konstantin Tyukavin became the top scorer during the pre-season. Are you satisfied with his form?
— Tyukavin made an evident progress. He has an eye for goal. He is good in finishing and scores a lot of goals. Statistics prove it. Moreover, Kostya improved other game aspects at these Austrian training camps — in particular, he improved his skills in transitions. This is what we focus on when we lose the ball. Tyukavin immediately starts tackling, which is an important aspect for the team success.
— Fans ask a lot of questions about the new striker. Do you feel the need for another forward for your game structure?
— Little depends on me in this situation. I tend to work with the team that I have at the moment. I should develop the players at my disposal, make them stronger. This is the question that interests me the most right now. The Premier League will start in less than a week. Now we are focusing on the development of team actions.
Of course, every coach wants to have a well-balanced team. But we live in the era of the coronavirus, so negotiations on newcomers require more time. This also needs to be taken into consideration.
— At the beginning of training camps, Zeljko Buvac told about plans to create more competition in each position. Can we say that now Dynamo have two equal squads and you are satisfied with the competition?
— I support Zeljko Buvac. I think that competition is very important for the team development. It is an impulse for the development of every football player. If there is competition, the player understands that he is not the only one in a particular position, and there are others who can replace him. All this leads to the development and improvement of our players. I think we are on the right track.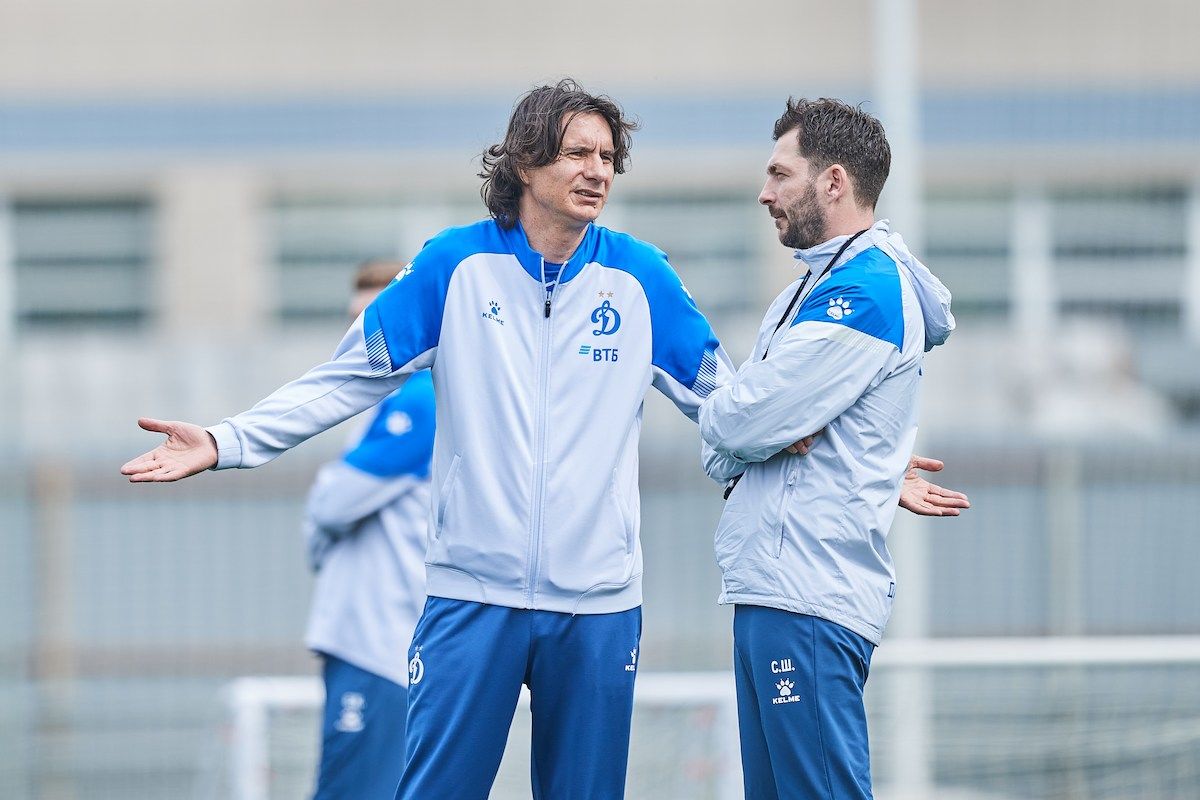 Zeljko Buvac and Sandro Schwarz
«We attentively followed Italy at Euro-2020»
— You told after the matches against Jablonec and MTK that you need to seriously analyze these games. What conclusions did you make in the end?
— The analysis showed that we stuck to our game principles for only 30-35 minutes. We strive to show our play within the entire match. And we need to be 100% ready if we want to meet the requirements of intense and fast-paced football.
Unfortunately, we made quite a lot of mistakes in the matches against Jablonec and MTK. There were many simple ball losses, which led to dangerous counterattacks at our goal. It is important to take the best from the analysis and show our play within the entire match.
— Vyacheslav Grulyov got an injury against MTK. Tell us how he feels right now. When should we expect his return?
— Of course, we will miss Grulyov. This player is important for our team. Based on the available information, there is no reason to say that Slava got a serious injury, but he won't help us in the upcoming matches.
— Is Szymanski well prepared? Are you counting on him in Rostov-on-Don?
— You could see with the naked eye how important Sebastian is for the team. He is very good in defense. Seba is a tenacious player who literally bites into the balls and shows his willingness to come to tackles after the ball loss. We are very glad that Szymanski was able to play at the training camp. Now it is difficult to say whether he will enter the starting line-up against Rostov. We will make a final decision later.
— On the day when Dynamo defeated Budafoki, Rostov lost to the 10th finish team of the Hungarian league. Did you follow this match?
— Of course, we followed Rostov matches at the pre-season training camps. But I won't say that the scores of their friendlies make sense. We do not know in what conditions the team played these matches, how tired they were, how high their loads were. We need to analyze the matches against Rostov last season. We want to focus on their game principles in ball possession and in defensive play. We will draw conclusions and understand how we will face this opponent.
— Dynamo's training camps coincided with matches at Euro-2020. Did you follow the European Championship? Have you noticed any trends in the development of football?
— Of course, we followed the European Championship. First of all, we paid attention to the teams that play a similar scheme with us. In this case, we are talking about the 4-3-3 formation. We learned some aspects that we could apply to our scheme.
I would like to mention the Italian national team. They play with a heart, you can feel their energy. Moreover, Italy are successful in terms of attack and defense organization. They are a well-balanced team. We paid much attention to them during the European Championship.