The regular time of the Fonbet Russian Cup third round encounter that was held in Orenburg ended with a 2:2 draw.
Dynamo big group of foreign footballers who played for their national teams was not available for the Cup fixture. At the same time, Arsen Zakharyan recovered from the injury that had forced him to miss the Russian national team training camp.
The youngster looked solid in the first half and made some killer passes to the teammates. The Orenburg side didn't sit deep and responded with Gabriel Florentin's deflected shot. Leshchuk palmed the ball away.
Dynamo players attacked a lot and took the game under their control. However, the hosts didn't leave enough space. That's why the Muscovites tried luck from distance.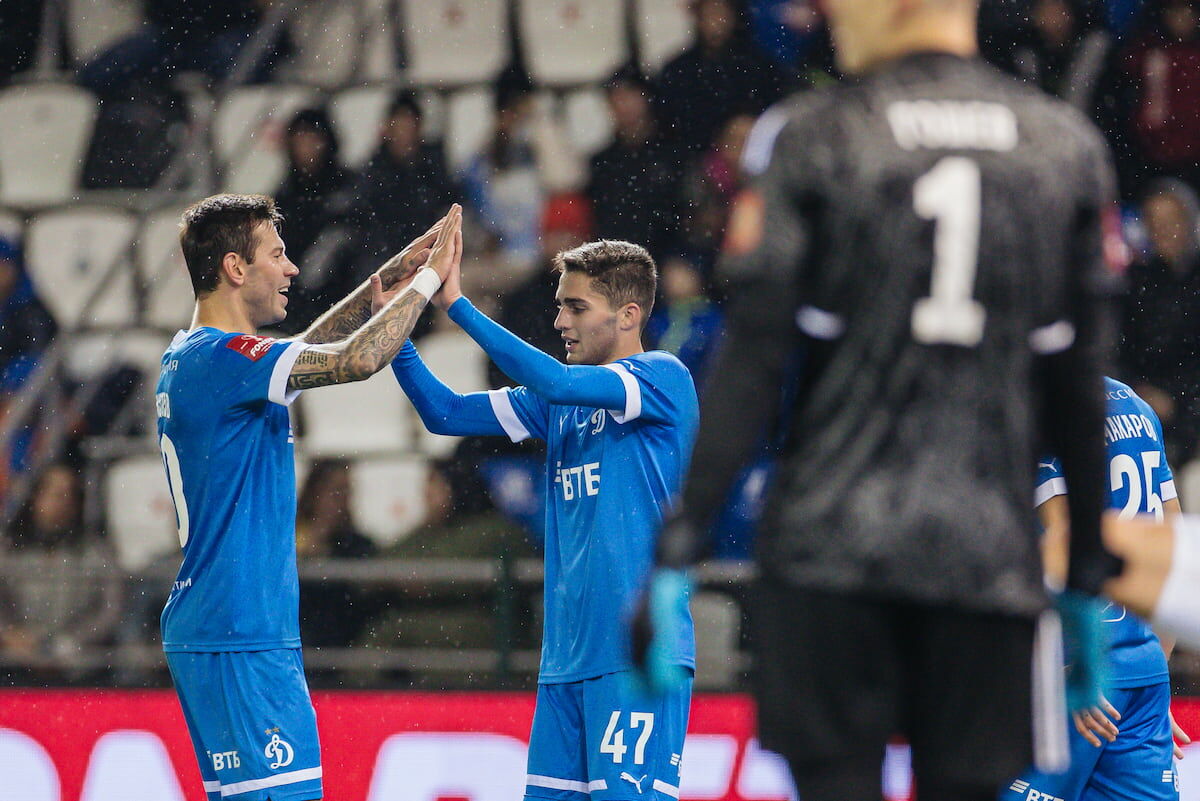 The pressure of the White-Blues led to a goal by the half-time whistle. Zakharyan interplayed well with Smolov, ran head-to-head with the goalkeeper and opened the score. During the break Denis Makarov left for Daniil Lesovoy and Grulev shifted to the right wing.
Both keepers became heroes of the second half start. Goshev turned the ball aside after Daniil Fomin's curling strike, while Nikolay Titkov tested Leshchuk with a hard shot from the sharp angle.
On the 59th minute Dynamo doubled their lead. Grulev dragged the ball to the penalty box and curled it into the far corner. Then, Zakharyan organized a head-to-head run for Smolov, but Goshev won this duel.
Soon the Orenburg side was left ten-men, when Titkov attacked Zakharyan rudely and was shown the second yellow card. The hosts didn't give up, added pressure and could come from behind. Pavlovets headed the ball from the corner kick. After that, Skopintsev was penalised for the foul on Yuri Kavalyow inside the penalty area. Vladimir Sychevoy punished the visitors from the penalty spot.
The regular time ended with the draw and after a little break both sides prepared for the penalty shootout. Both goalkeepers saved their teams one time each. Daniil Lesovoy made a decisive mistake firing the ball wide.
Dynamo picked up four points in three fixtures and stay second behind Rostov which our team will face at VTB Arena on October 18.