The encounter of the RPL 24th round that was held at Nizhny Novgorod ended in a 1:0 win for the White-Blues.
Fabián Balbuena could not play due to disqualification, so Sandro Schwarz released a young duo of centre-backs – Saba Sazonov and Roman Yevgenyev. Nikola Moro missed his first match of this championship for medical reasons, while Daniil Fomin moved to his position. Arsen Zakharyan found his spot in the midfield, and Denis Makarov appeared as a right winger.
In the first ten minutes Dynamo took a full control over the game, but the Nizhny Novgorod side had more potential goalscoring efforts. The hosts' captain Kirill Gotsuk missed the target with his header from a corner kick, and the Canadian striker Richlord Ennin raced into the penalty area, where he was stopped by Anton Shunin.
Despite the incredible ball possession (71%) the White-Blues didn't score or even manage one shot on target in the first half.
Through the second period Dynamo played near Nizhny Novgorod penalty area without a great number of dangerous chances. The visitors faced some difficulties to crack the tight defense – Gotsuk, Masoero and Kakkoyev succeded in ball clearance.
In the 61st minute, Sandro Schwarz fielded Daniil Lesovoy instead of Vyacheslav Grulev. The talented winger who had missed the big part of the season due to a serious injury started showing his famous dribbling skills and he was good in interplay. Daniil assisted on Sebastian Szymanski who saw his close-range shot blocked, but the ball trickled wide towards Denis Makarov who somehow failed to prod the ball home under pressure from defenders.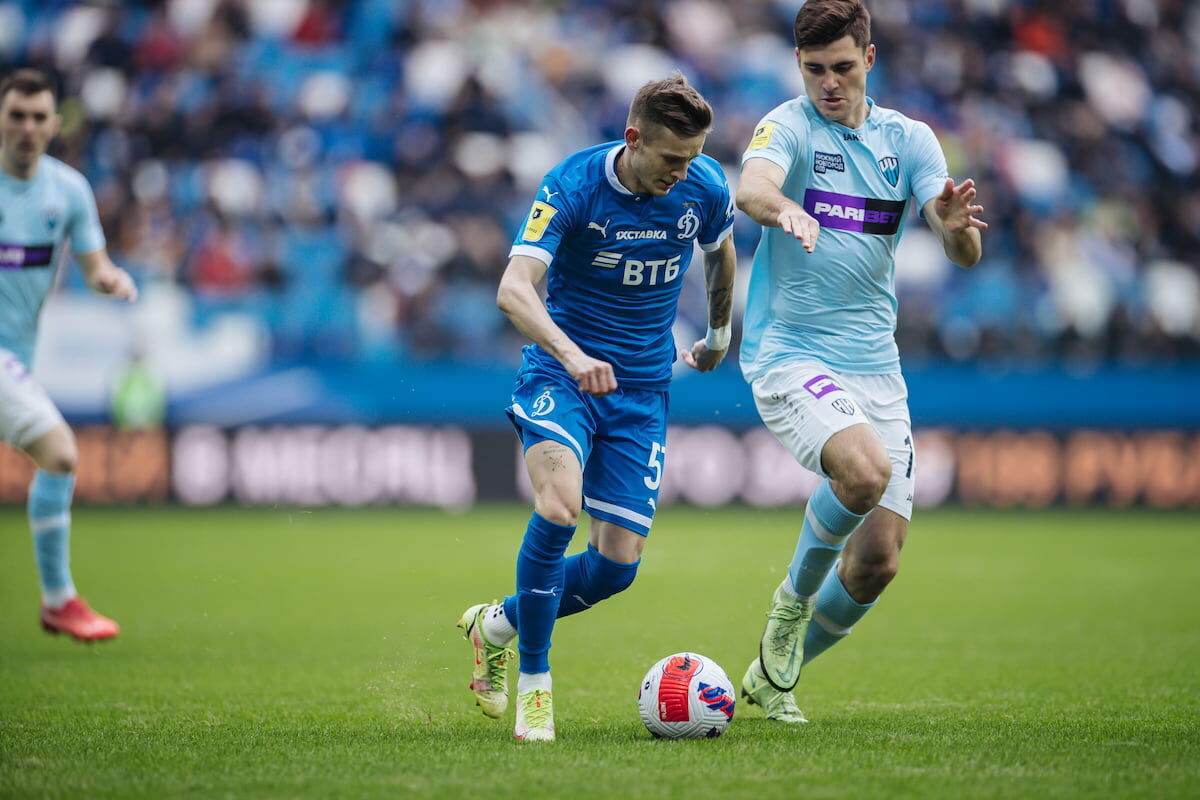 Ten minutes before the final whistle Dynamo players seemed to open the score. Tyukavin finished Lesovoy's efforts brilliantly. However, the linesman flagged for offside.
By the end of the second half, the pressure of the White-Blues brought the Moscow side the necessary lead. Szymanski released the overlapping Guillermo Varela down the right channel. The Uruguayan international made a low cross that was converted into an own goal by Kirill Gotsuk.
Dynamo stay second on 49 points. In the next round, our team will play at home against Akhmat on April 15.