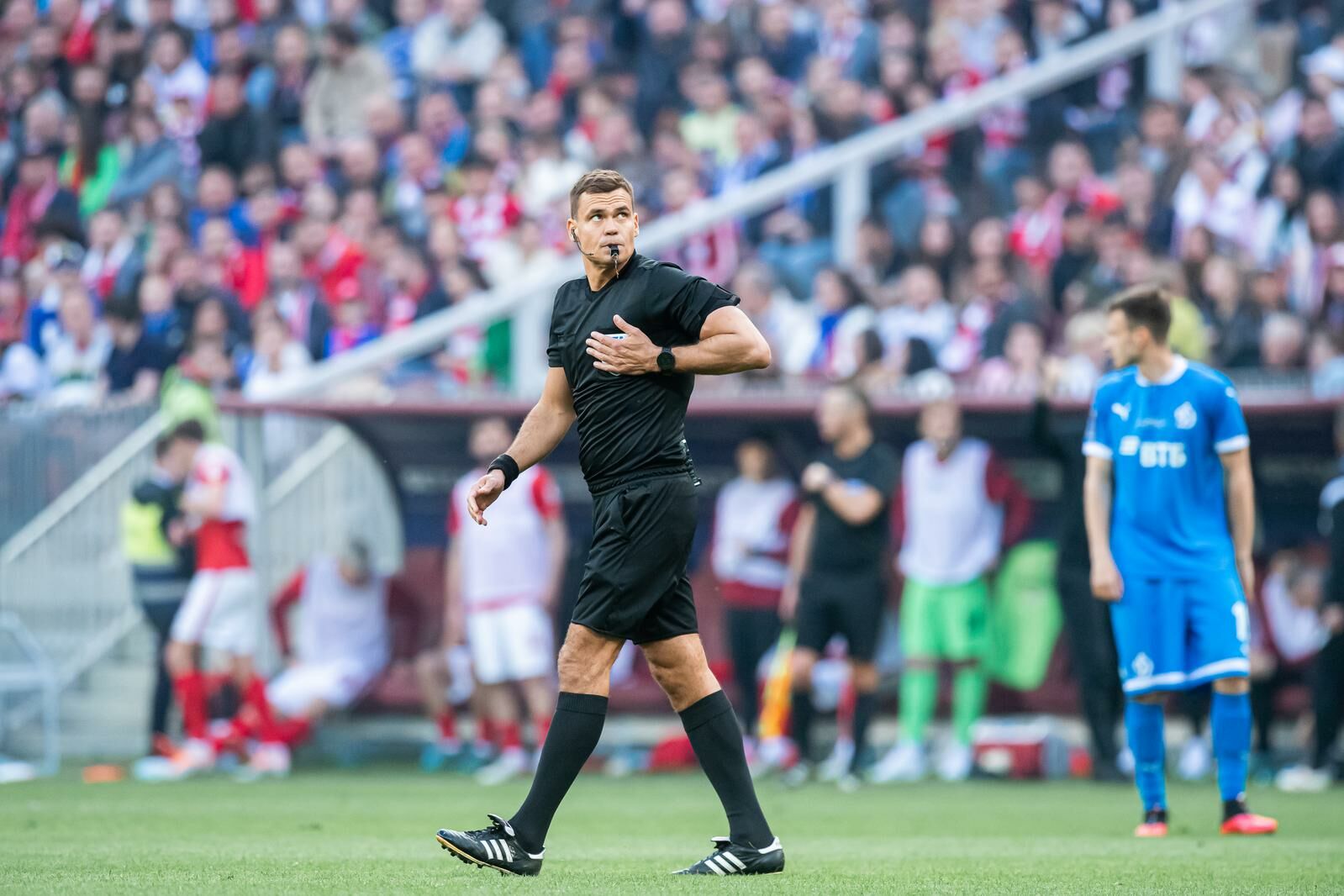 The encounter of the Mir Russian Premier League twelfth round will be held at VEB Arena on October 8. Kick-off time — 16:30.
Anton Kobzev and Konstantin Shalamberidze will assist Kirill Levnikov on the line. Yan Bobrovskiy will be the fourth official. Sergey Matsyura will be on duty as match inspector. Pavel Shadykhanov and Ilya Yeleferenko will be responsible for VAR / AVAR system.
Earlier, Levnikov has refereed 18 Dynamo matches in which the White-Blues won 8 times, suffered five defeats and drew five times.